Volunteers are in critical need! Get a helper's high while you improve the lives of our beautiful cats and kittens and serve your community!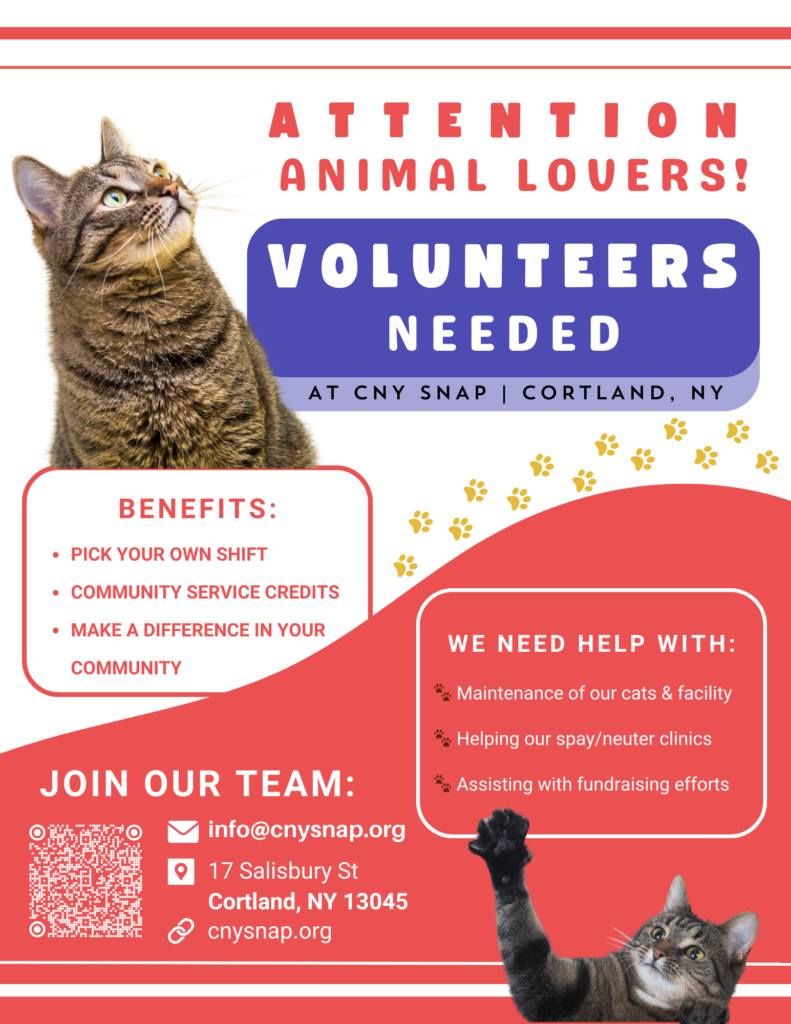 CNY SNAP is a grassroots organization made up of an entirely VOLUNTEER workforce. The challenges are great and the need for dedicated volunteers in our Cortland facility is critical to our success in serving our community.

If you are a cat lover, dedicated, have time to spare, or you are a student needing community service credits, please reach out to learn more at [email protected].
---
CNY SNAP in Cortland
---
PetSmart Dewitt
Please visit the adoption center in the PetSmart Dewitt at 3401 Erie Blvd., East Syracuse, NY 13214 to learn more about volunteering and to pick up a volunteer application.
---
Ways you can help
Maintenance of the cats and the facility
Assisting with the spay/neuter clinics
Transporting cats
Socializing cats
Fostering cats
Assisting with fundraising efforts
Promote CNY SNAP in your place of business
Hours are flexible. All volunteer efforts are greatly appreciated!